You can create a bot using this menu.
When a user texts your connected device, your connected device will reply as the rule you made.
Note: you have to set auto read to On on the device you wish on. (see menu device->edit)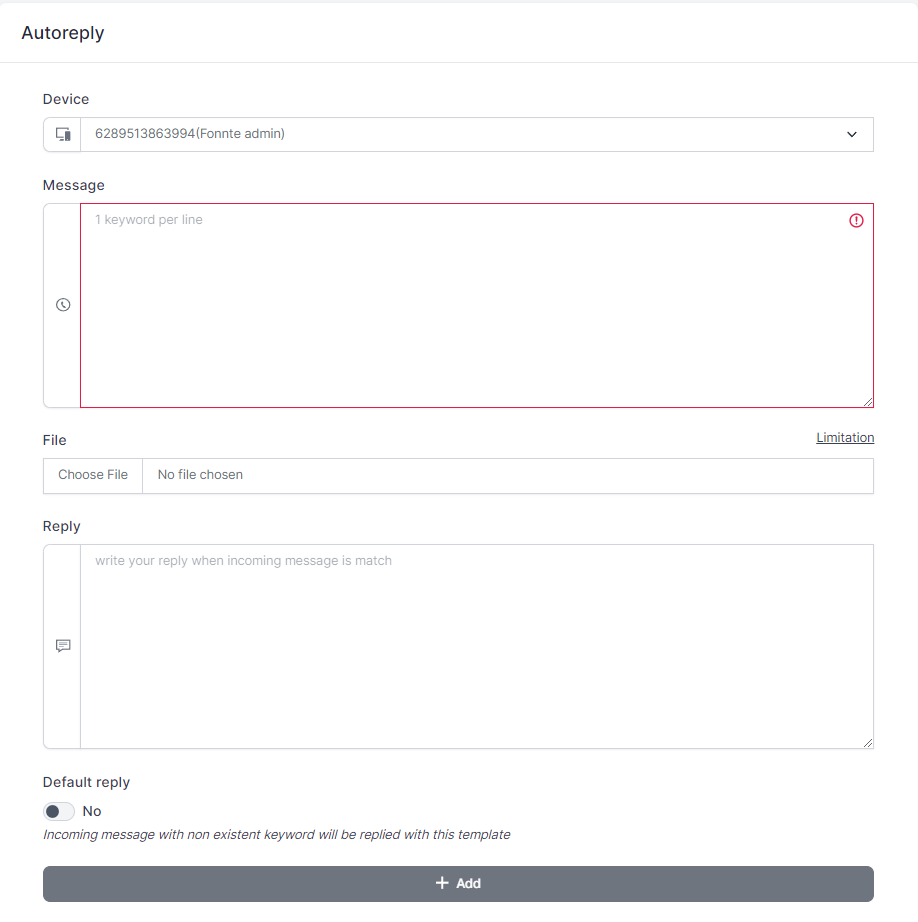 There are several inputs to fill
Device : choose which device to create autoreply
Message : incoming message from user. 1 line 1 keyword
File : add file on your reply message
Reply : the message to send on incoming message
Default reply : any incoming message which is not in any message rule, will be replied with this template
After you create autoreply template, your template will be added to autoreply list.

You can edit or delete any of autoreply message template you've created.