The agent who will receive and reply chat on cs multi agent dashboard can be managed from this menu.
The agent can only manage by device and can only fit in one division.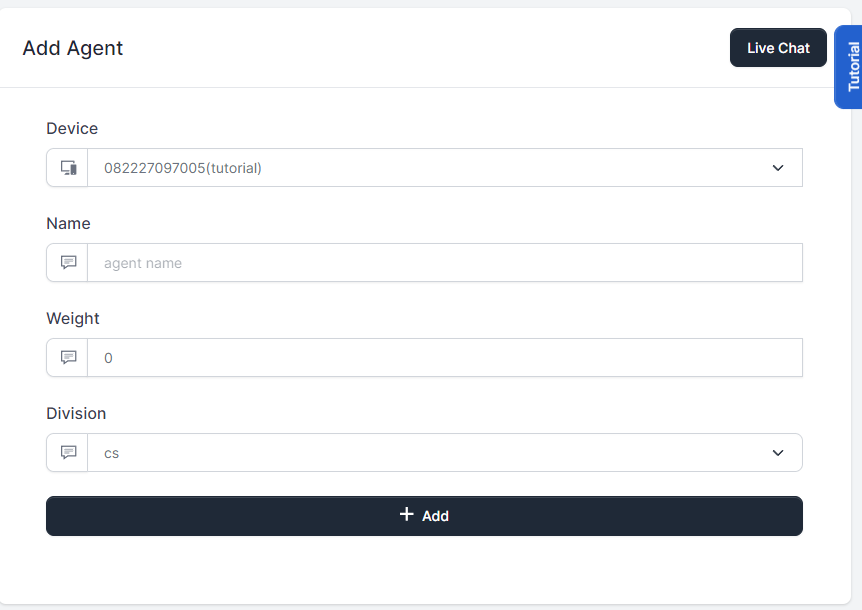 The fields of agent is shown above.
Device : the device for agent to manage
Name : agent's name
Weight : if division's rotation is partial, the weight can be used to assign the agent more frequently
Division : what division the agent will be assigned to
After you finish adding the agent, you can click add and the agent will be added and ready to use.

The agent token is important.
You will need device number and token to be able to log in to cs multi agent dashboard.