This template menu can be used as quick reply on cs multi agent dashboard.
You can set the message including attachment (depend on your device's package) and location.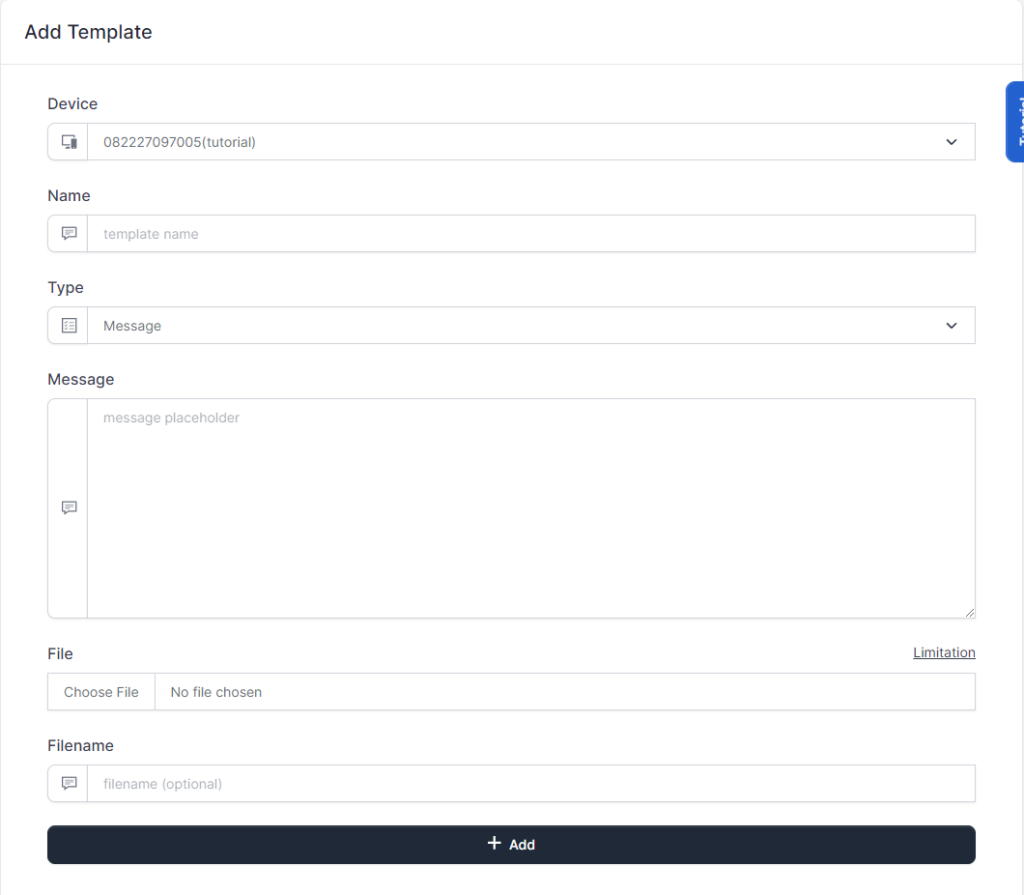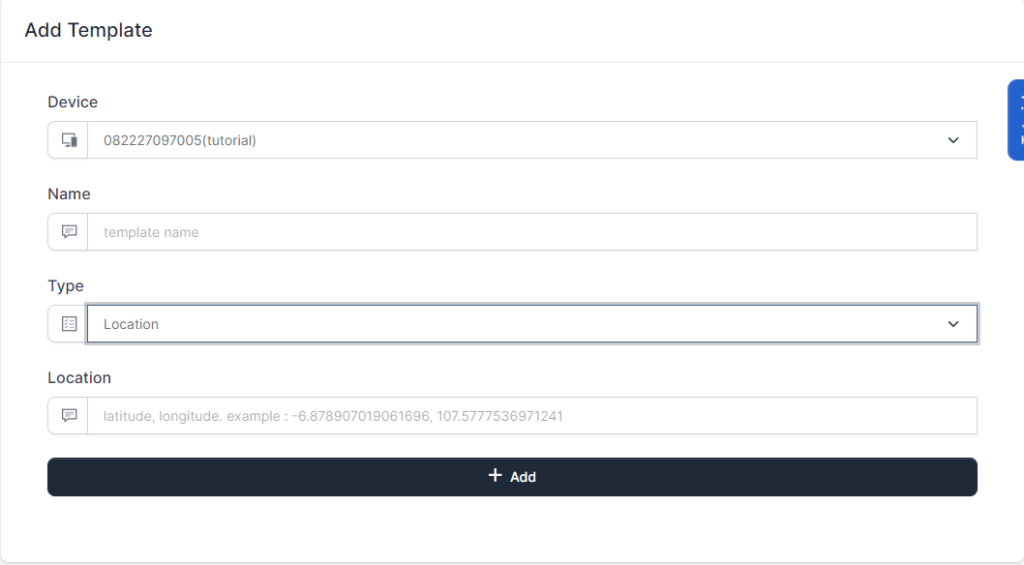 The fields of template is shown above.
Device : the device where the template can be used
Name : template's name
Type: the type of the template
Message : the message you want to make use of
File : the file you want to send on the template usage
Filename : the name of the file
Location : the location you want to send. format : latitude,longitude
After you finish adding the template, you can click add and the template will be added and ready to use.