In a business process, making a customer wait means possible leads are missing.
Sometime the customer just want to know about FAQ and they are too lazy to read on the web.
It's more convenient to ask than to read.
So, making a whatsapp chat bot is vital for your business.
Fonnte provide a way to create whatsapp bot easily.
Autoreply
Every device can be set to be a chatbot.
You need to set autoread to on on device menu->edit.
Fonnte provide a menu to create this bot.
You can access this menu by login to fonnte.
Go to autoreply menu, then you'll see this form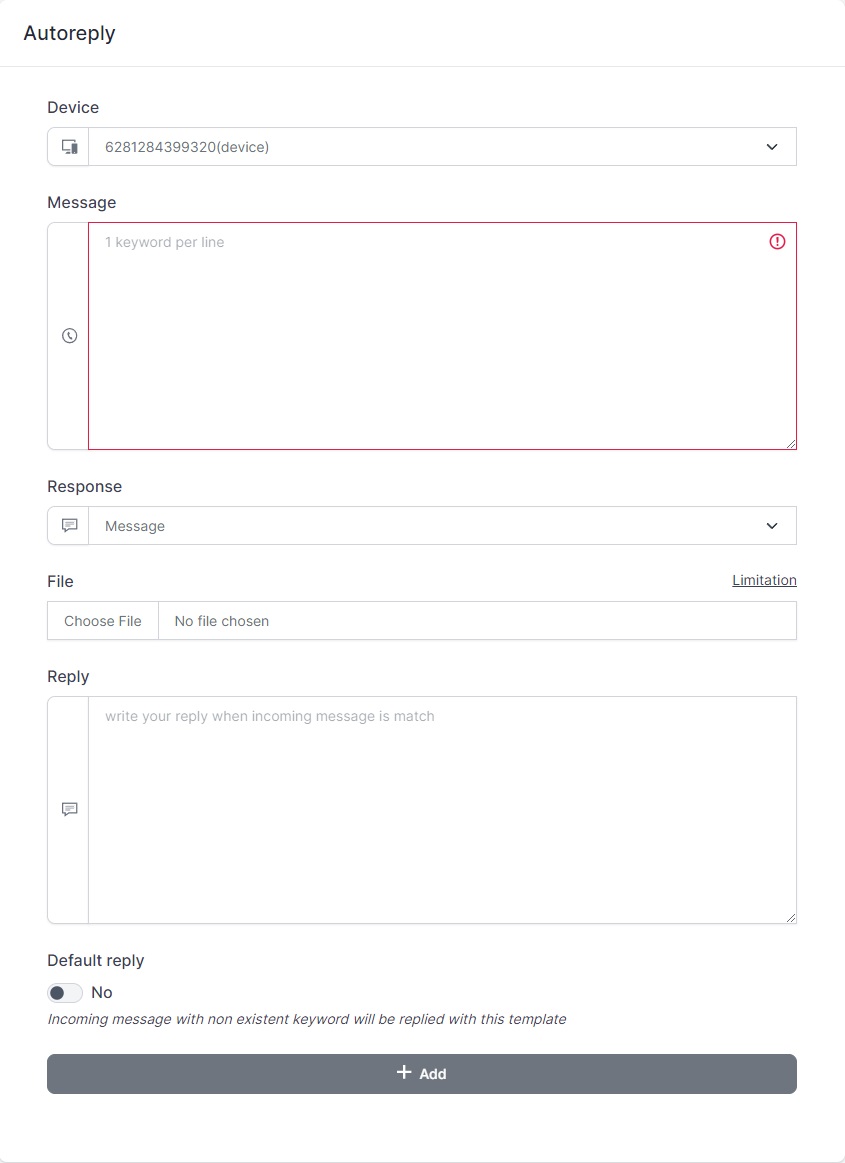 You can make several incoming chat terms on message field.
The response can be just a text, text with file or an interactive buttons.
That's all!
Learn more about this autoreply and button.
Conclusion
With this feature, you can make a static chatbot.
The best usage for this feature is to serve static information like FAQ.
If somehow you want to make a more dynamic whatsapp bot, you can use our other feature, it's called webhook.
We will cover how to create dynamic whatsapp bot in the next tutorial.