Poll menu is used to make a poll.
You can use the poll on send menu or autoreply menu.
example output :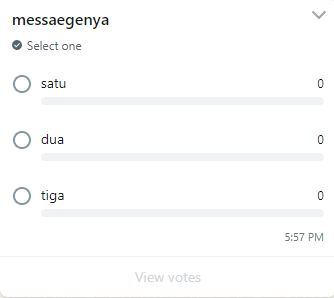 The field you need to fill is shown below.
The fields of template is shown above.
Name : poll's name
Message : the message you want to send
Choices: the choices provided for recipient to choose
Select: can recipient choose multiple choices
After you finish adding the poll, you can click add and the poll will be added and ready to use.