Send whatsapp message without code is easy.
You can use fonnte to send the message.
Send From Dashboard
This is the easiest way to send message, but have less control.
You are restricted to what fonnte's dashboard offer.
But still, it's the easiest one, even if you can't code, this will work well.
You can access this by login to fonnte.
Go to send menu, then you'll see this form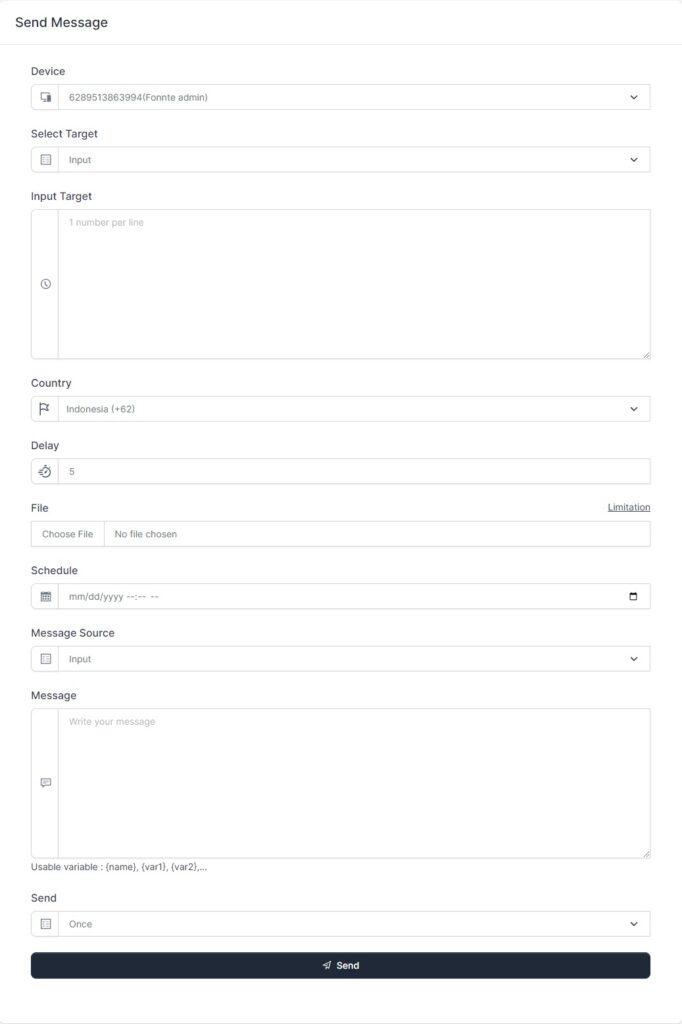 You can send a message just by filling input target and the message.
For example :
Input target : 082227097005
Message : Hello
Then your connected device will send to 6282227097005 with message "Hello".
Pretty easy, right?
You can find the detail about it in send message menu.
The next section will cover how to send whatsapp message with PHP.