You can make a form actually on whatsapp using this feature.
Submission feature work like button menu, it will be used on autoreply menu.
Most of the time, whenever you order something from small to medium business on whatsapp, you will be given a message like this :
Before you order, please fill the details below
Name :
Address :
Item :
Amount :
And then please re-send it after you fill it.
This submission feature will make the process easier for you and your customer.
Submission
First, make your own submission.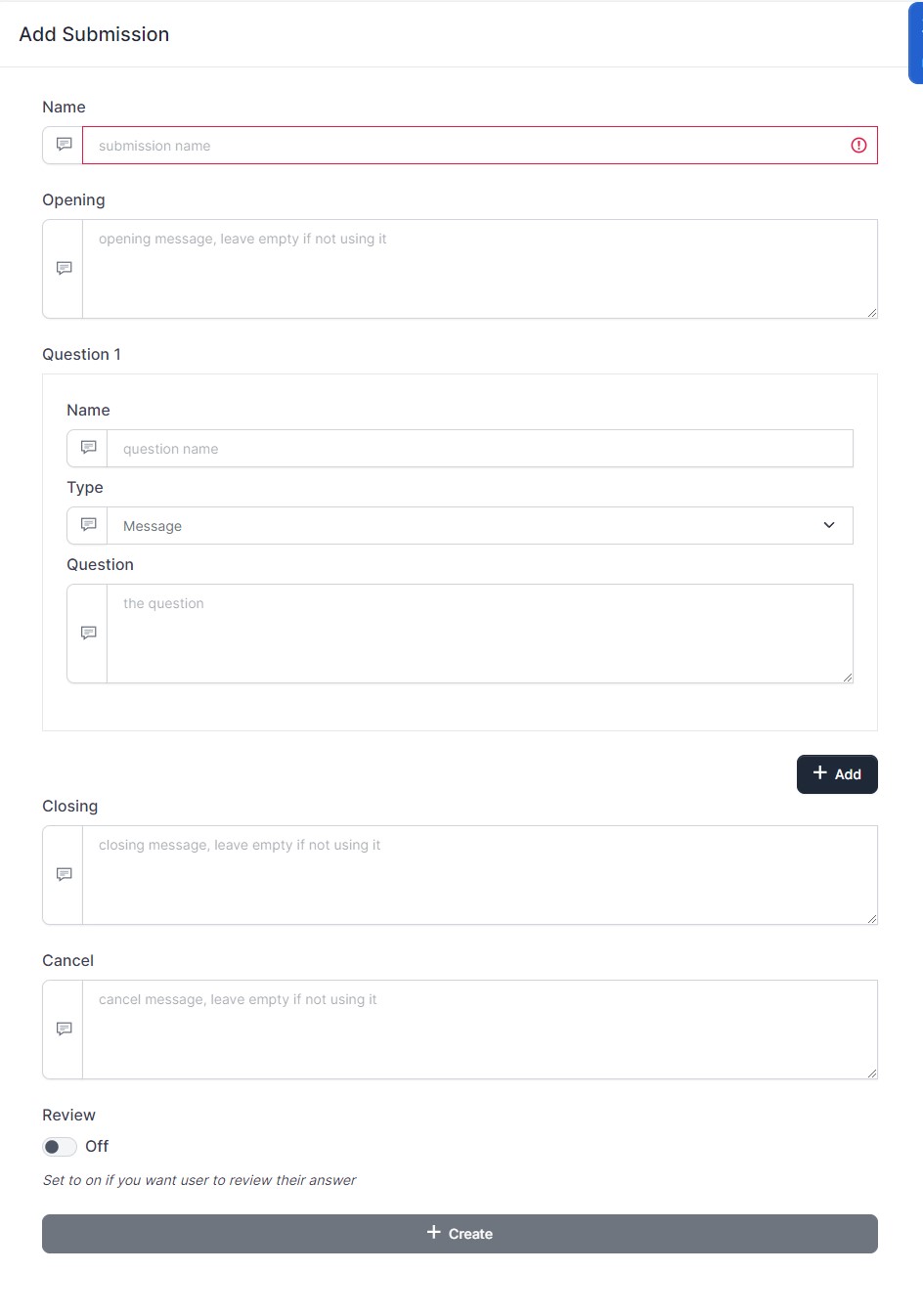 The fields of submission is shown above.
name : the name of the submission, will be used when creating autoreply with it.
opening : the message when a customer landed before the first question
question - name : the name of the question, make it short with a word or two
question - type : the type of the question, can be message or button
question - question : the question to be send
closing : the message after a customer submit the data
cancel : the message when a customer cancel the submission
review : if you set review on, the customer will receive a message to review their submission before submit it.
Update 31/1/2023

The update allow on successful submission to be sent to admin.
you can send it to multiple admin or use rotator feature.
webhook can be used for receiving the submission data to your own system.
And you can save it to a group for future usage.
after you create the submission, the submission will be shown below.

You can see the list of your customer, edit and delete the submission.
note : deleting the submission will also delete the submission list.
Submission List
You can check the customer input by clicking the submission list button.

The heading is using the question name field.
That's why it's best to set the question name short.
You can delete the submission list.
We will add export feature later.