Recurring allow you to set period of time to be used when sending message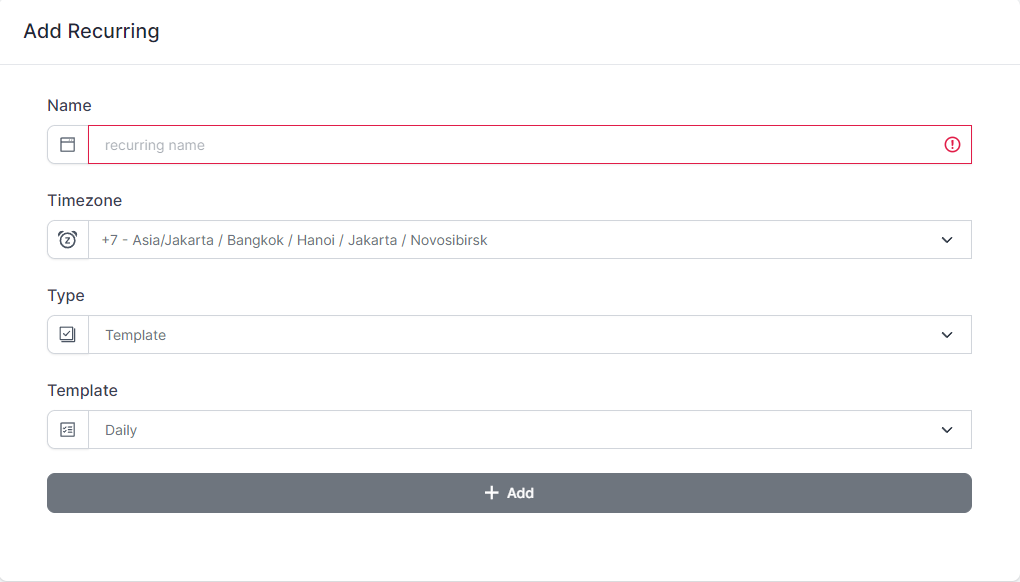 Name : name of the template
Timezone : timezone for hour to match your time
type : template for set the period

Template

Daily : run on the beginning of the day
Weekly : run on the beginning of the day of the week
Monthly : run on the beginning of the month
Annually : run on the beginning of the year

Custom

Every : run on x period. example 2 days : run every 2 days
Days : run every x days on what hour
Weeks : run every x weeks start on day x on x hour
Months : run every x months start on day x on x hour
Years : run every x years start on month x, day x and x hour
After creating the template, your template will be shown on template list

The list contain info for every template you've created.
Target button will show the list of target using this recurring template

To remove target from receiving recurring message, delete the target from the list.
But the last recurring message will still be sent later.
You can delete the last message on history message.